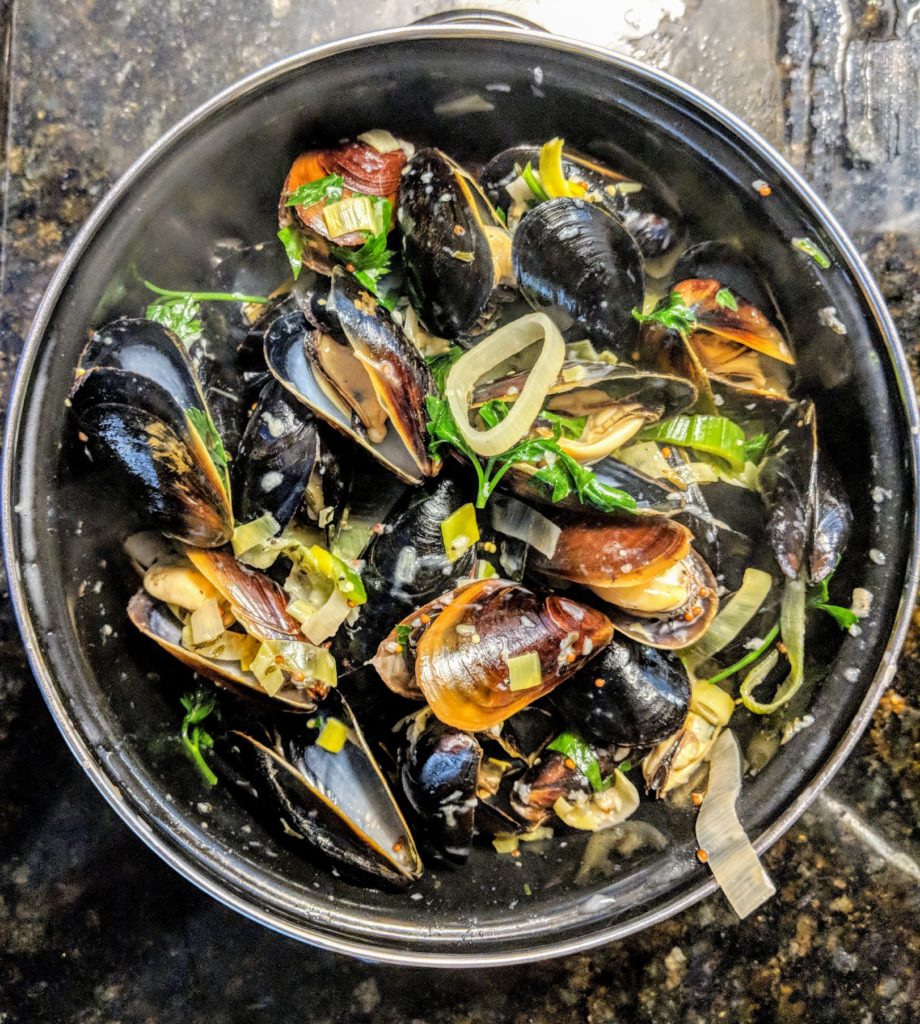 Ingredients

2-3 pounds mussels 
3 Tablespoons of Extra-virgin olive oil
3 Tablespoons butter
1 leek with white parts only thinly sliced and chopped.
5 garlic cloves, minced
1-2 teaspoon dry thyme
1 cup Austrian Grüner Veltliner (or some other white wine but trust me on this one)
1/4 cup chopped fresh flat-leaf parsley
3/4 cup of heavy cream

Discard any mussels that are dead or have broken shells.
Rinse the mussels under cold running water and remove any of the odd beards or  attachments that don't belong or you don't want to eat.
Heat 1 tablespoon olive oil and 2 tablespoon butter in a large pot over medium heat. Add the leeks and cook until soft(5 min).
Add garlic and thyme and cook an additional 2 minutes.
Add the mussels and toss everything.
Immediately add the white wine to create the desired steam. Cover and steam over medium-high heat for 5 minutes or the  until the mussels open. Stir occasionally
Add the remaining 2 tablespoons butter and a drizzle some olive oil.
Add cream and sire to combine sauce. Cook for 1 more minute.
Season with salt and pepper. Sprinkle with the parsley and serve immediately.